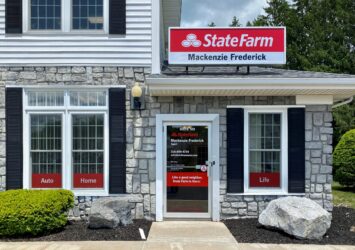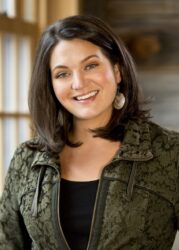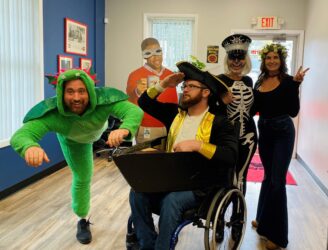 As part of our 21 Days of Free, we recently interviewed Mackenzie Frederick, Owner/Agent at Mackenzie Frederick State Farm located at Parade Ground Village in Malta, NY.
Tell me a little about your business.
We offer a unique, value based buying experience for home, auto, life, health and business insurance! My office is independently run, but represents the #1 insurer in the US with an unmatched brand for quality, security and giving back.
What do you enjoy most about what you do?
Being able to educate customers and empowering them to make the best decisions for their specific needs. People pay a lot for their insurance, you should know what you're getting! I also love being able to have a positive impact on the local community by supporting safety initiatives, fundraisers, small business promotion, etc. There is no better feeling than following through on our claims promise when our customers need us most.
What challenges did you face in 2020?
Having to rethink our events and community outreach. We looked forward to a lot of face time with our customers but instead had to be creative with socially distanced events. We held a kids bicycle safety rally, a customer appreciation night at the Malta Drive-ins, participated in virtual 5Ks, and were part of the Saratoga Spooktacular drive-through trick-or-treating event. We also did our part to help out with the current crisis by raising donations for veteran's organizations through our "quotes for good" program, and collected donations for the local food bank. Nothing in 2020 went as anyone planned, but we definitely made the most of it and had a lot of fun!
What do you have planned for 2021?
If all goes well, we would love to have a big (official) grand opening party later this year! More definitive plans include another bike rally, drive-in movie night, farmer's market sponsorship, and a Halloween-time car show and outdoor festival! Keep an eye on our social media for informative video chats around insurance tips and common pitfalls!
If someone would like to learn more about your business or contact you, how can they do so?
Our website is the best place to learn about upcoming events, office info and team members, and you can even start your own auto quote! www.MFrederickInsurance.com We also have Facebook, Instagram and Linkedin pages where we like to have fun and provide useful info. We try to give customers a glimpse into who we are as people and a team as we believe that personal connection is what sets us apart from all the rest.